Jennifer Mitchell | Broker/Owner
I am a licensed broker in Florida and licensed agent in California. I have been working as a full time real estate agent for the past 25+ consecutive years. Specializing in selling residential real estate ranging from small purchases to multi-million dollar estates and condominium developments. My office provides top notch tech savvy marketing experience and tools. Our goals are to exceed your expectations and to be your valued real estate advisor that you can count on for efficient and accurate information. As a negotiator, you will want us on your side of the transaction!
Beth Salz | REALTOR®
My real estate career began over 5 years ago as a real estate office assistant, which quickly advanced into office administrator. My love and talent for this business prompted me to become a licensed Real Estate Agent. Prior to working in the real estate industry, I was a successful business owner for many years which required strong work ethics, long hours, problem solving, negotiating with vendors/suppliers, marketing as well as day to day operations. I developed it to a profitable business and as a result, was able to sell it well. I am happy to be part of this great team and look forward to working with and helping both buyers and sellers achieve their goals.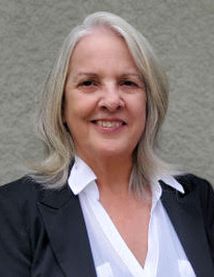 Heather Olsmit | REALTOR®
Previous to my real estate career, I worked many years in the hospitality industry in various capacities including management and substitute management. The hospitality industry, like the real estate industry, requires strong skills such as problem solving, individual attention, multi tasking and when necessary, negotiation resolution skills in the difficult issues that arise. My core principles are to always treat every customer with transparency, honor and respect. Currently, I am pursuing my broker's license to ensure that my client's, my company's and my personal best efforts are top notch with the highest standards.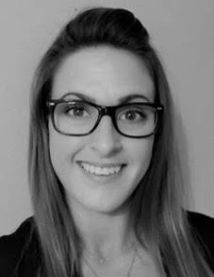 Ivan De la Espriella | REALTOR®
After having served six years in the Navy as a fire control man, I became a licensed realtor in Florida where I have been serving and helping buyers/sellers navigate quite possibly their largest single investment of a lifetime. My long time interests in real estate and finance together with my core values of dedication to those I serve, attention to detail, problem solving and negotiating skills have allowed me to be successful in an every changing and competitive industry.
Michelle Ward | REALTOR®
In the past four years, Michelle has become an esteemed realtor, highly regarded by her clients and professionals in the field.  A current Weston resident , she is well connected and actively involved in the community. Prior to her current role she worked in the marketing & advertising sales industry for more than 20 years.  Her vast experience laid the solid foundation in sales and negotiating skills that she uses today.  Michelle graduated from Northeastern University in Boston, Massachusetts with a Bachelor Degree in Journalism and minor in Advertising. She is fluent in English and Spanish.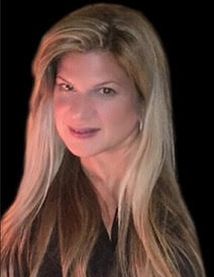 June Hill | REALTOR®
June Hill is a Realtor at JM Distinctive Properties, LLC, where June works full-time in her business listing, selling and leasing real estate of all price ranges in Broward County.
June's attention to detail and her keen ability to perform on time sensitive real estate matters comes from the toughest training of all, the military. But June did not stop there, after her military career, June went into the medical field as a lab technician. Though she enjoyed the focus and "behind the scenes of helping others" in the lab, June found her true niche in real estate where she shines in her genuine care and protective qualities by bring the joys of homeownership to anyone who shares this dream!
June is a proud homeowner herself, wife, mom and entrepreneur who believes she is her best when busy. She is happy to be part of JM Distinctive Properties, LLC who also honors all those who serve, ask June for more details.